This science and art activity makes a fabulous keepsake for "Mother's Day"...or any other special day!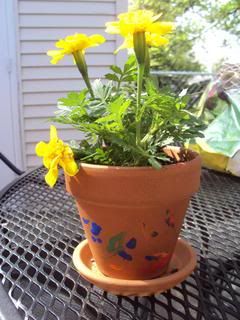 Here is what you will need...
Clay Pots (Wal-Mart has them for under a dollar).
Paint
Q-Tips or Paintbrushes

I almost forgot...the flowers!
(We bought ours at Lowe's, also less than a dollar).
1.Set out the paints,and pots.
Encourage the children to decorate.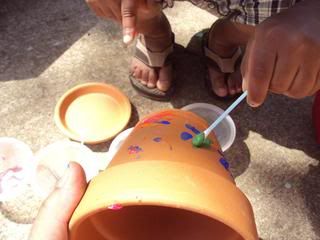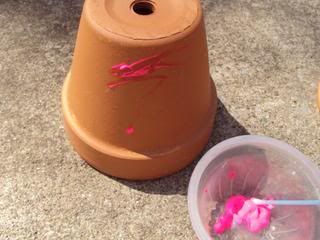 2.Allow time for the paint dry.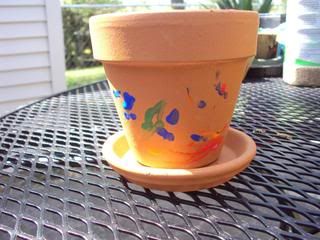 3.After the paint has dried, help the children add flowers.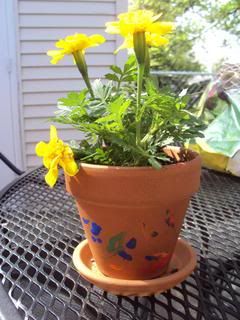 Happy Mother's Day!