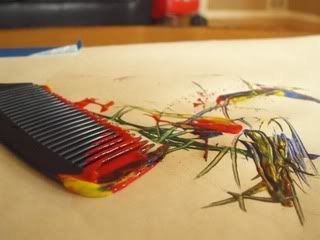 As you know, I am all about the Dollar Store. One day, we went to the Dollar Store in search of cool things to paint with. Then...I saw them...a package of combs. Twelve for a dollar...you can't beat that!
1.With combs in hand we gathered everything else we would need for painting...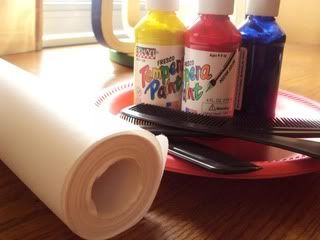 Plates
Paint
Paper
2.I put paint on the plates and added the combs.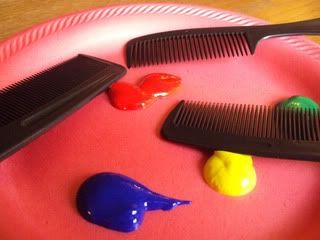 3. I put the paper down and explained that we were going to paint with the combs. I encouraged my son to explore the materials...and he did!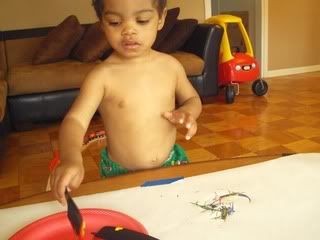 (I found that he used the combs with the thick handles best).
The results were beautiful.
What a great activity for art and motor development!
Try it! :)