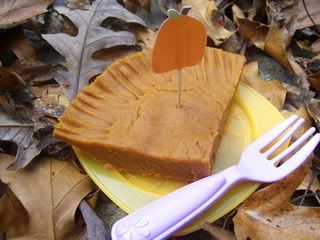 We are learning all about pumpkins. I was thinking about ideas for our unit. I thought it would be really cool to make Pumpkin Pie Playdough. All you do, is use the recipe that you already have.
The children will love measuring and pouring. It will be interesting to talk about what they observe.
Ingredients:
1 cup flour
1/2 cup salt
1 cup water
2 tablespoons oil
2 tablespoons cream of tartar
Orange Food Coloring, Pumpkin Spice
1.In saucepan,or large bowl, mix all dry ingredients with a spoon. Next, add a generous amount of food coloring, the oil, and water. Mix well.
2.When all the ingredients are combined, place the pot on the stove. Set the burner on medium heat, stirring constantly!
Once the dough has formed a ball, remove it from the stove.
3.I set the dough on a piece of wax paper to cool. When the dough is cool, I like to add a little flour. Then, knead the dough until it's a nice consistency.
4. Set out bowls,spoons,rollers and other cool tools to explore with.
Happy Pumpkin Time.