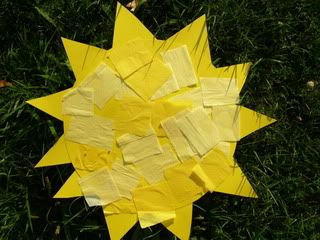 Yesterday, we made our own moon. It turned out great! Since we have been talking about the "Sky", we might as well make our own Sun too!
Supply List:

Yellow Poster Board
Scissors
Tissue/Construction Paper
Glue/Glue Stick
Pencil/Sharpie
1. First, I drew a big circle on the poster board and cut it out.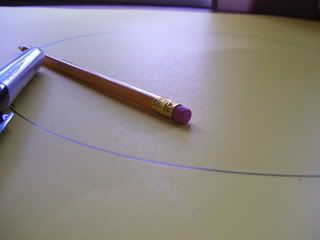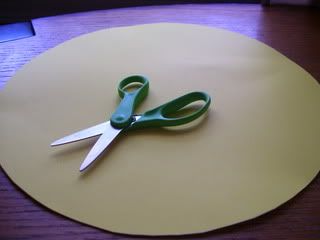 2. Next, I cut up several sheets of tissue/construction paper and set out the glue.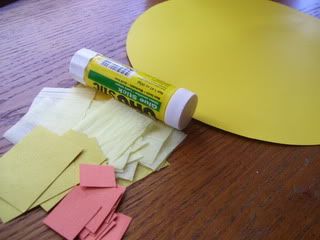 3. I invited my son to glue the paper to our "Sun".
4.When my son was done, I added some poster board scraps the back of his work.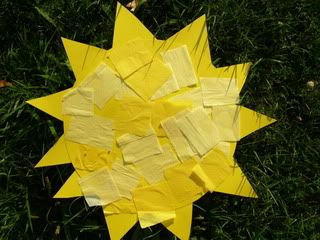 Now we just have to find a good place to hang it! :)