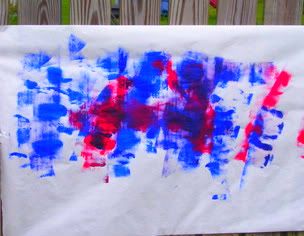 It is always neat to see a child discover and use new materials. I have had these sponge rollers for a while,but had not used them until today.Once my son got the hang of them, he was very engaged.That is just what I like to see!He painted with red and blue paint, in honor of The Fourth of July.
Materials: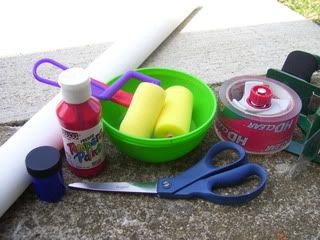 Butcher Block Paper
Tape
Red/Blue Paint
Bowls/Plates
Scissors
Sponge Rollers (Dollar Store,Craft Store,Teacher Store)
1.Tape butcher block paper to a fence, wall, or table.
2.Set out paint in front of the paper.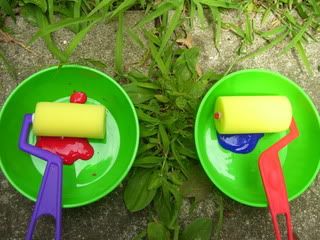 3.Invite children to explore materials.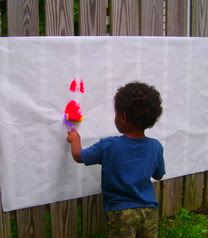 4.Praise children for a job well done. :)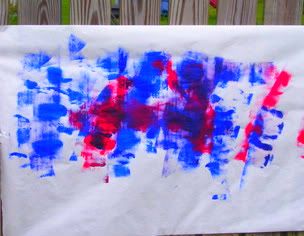 Extra:
Have children use a water tub to clean sponges.
(You end up with purple water-which is pretty neat!)