Since we have been talking about bugs,we made a Bumblebee Necklace. This activity facilitates fine motor development.Let's get started!
Supplies: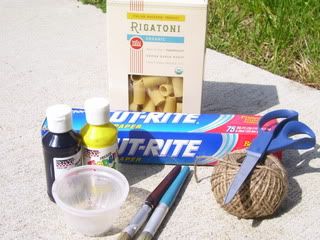 Paint Containers
Yellow and Black Paint
Wax Paper
Paintbrushes or Q~Tips
String or Yarn
Scissors
Rigatoni
1. Lay out materials.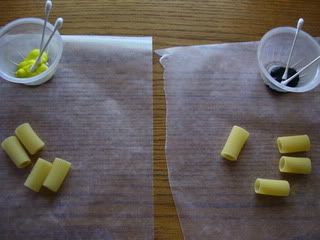 2.Encourage the children to paint some of the noodles black and some of them yellow.Talk about the colors.Bees are the same colors!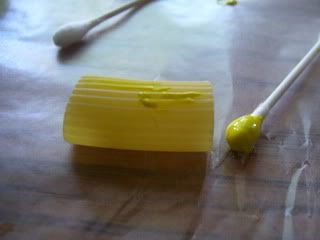 3.Once the noodles are dry, it is time to string them. My son is not quite ready for lacing,so I helped him. If children are old enough for lacing, encourage them to do so. It will be great pattern practice too, as they alternate the colors.
Check out our work! :)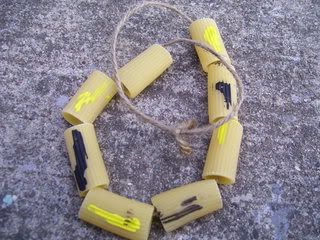 Extra:
Make a "Ladybug Necklace" instead, using red and black paint.