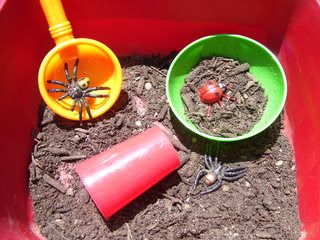 We have been spending a lot more time outside. My son has been finding and talking about bugs. Today, I put together a "bug themed" sensory table.The table will facilitate sensory development and hand-eye coordination.
Materials:
Plastic Bugs (Wal-Mart/Dollar Store)
Plastic Container with Dirt/Soil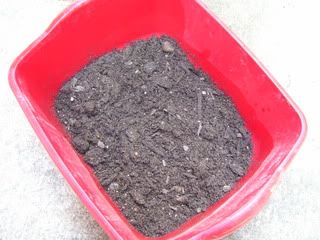 Tools for Pouring and Scooping
1. Add the pouring tools and plastic bugs to the container.
2.Encourage the children to hide the bugs and find them again.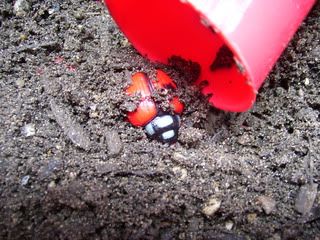 3.Talk about the names of the bugs, describe them.
4.Discuss how the soil/dirt feels and looks.
Extention:
You could sing songs about bugs, like the "Itsy,Bitsy Spider.
Read books (try Eric Carle) or picture books about bugs.
Search for bugs outside.
*When playing in dirt and soil be aware of critters that can be harmful to children.