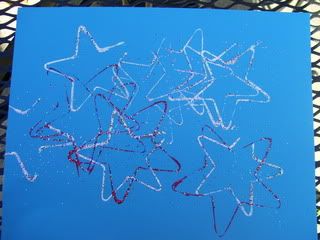 Check out this Fourth of July craft! We used star shaped cookie cutters for print making.This activity reinforces the concept of shapes, and helps with hand-eye coordination.
Supplies: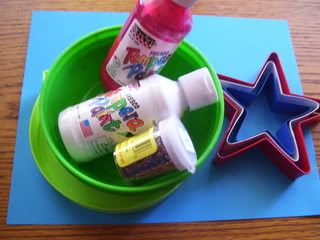 Paper
Paint
Star Cookie Cutters
Glitter
Plates/Bowls

1. Pour paint in the containers, put the cookie cutters inside.
Set out the paper.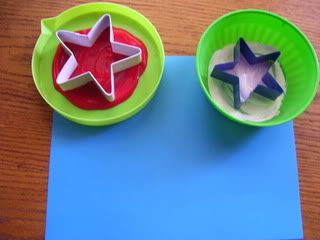 2.Invite the children to create.The cookie cutters should be dipped in the paint and then transferred to the paper.This will create a "star print".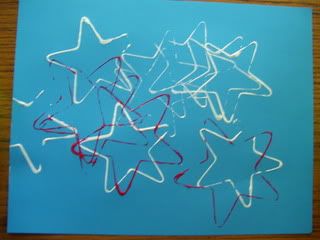 3.If you want, you can allow the children to put glitter on the stars. Dump excess into the trash can.I love using glitter, it makes the paint dry quicker!