We just made some awesome necklaces,in honor of the Fourth of July. Scroll down and see how we did it!
Materials: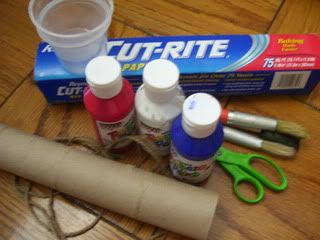 Yarn or Thread
Paper Towel Roll
Scissors
Red,White and Blue Paint
Wax Paper
Paint Brushes
Paint Cups

1.First,I cut the paper towel roller into sections.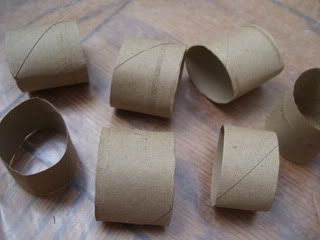 2.Next,we painted the sections. Some were painted red,some white and some blue.We let the sections dry on wax paper.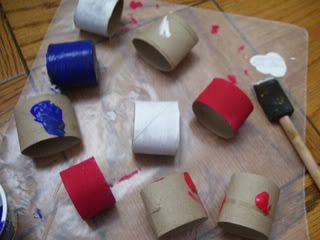 3.Once the sections were dry,we strung them with thread and tied a knot at the end.
Mama's Work
Toddler's Work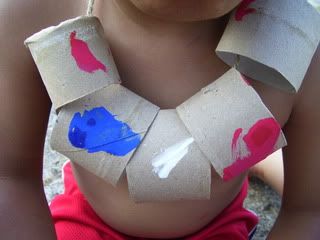 Enjoy! :)