My son is always looking up into the sky and trying to find the sun, the moon, stars and even clouds. That is why today, we made our own clouds! Here is how to do it…
Materials: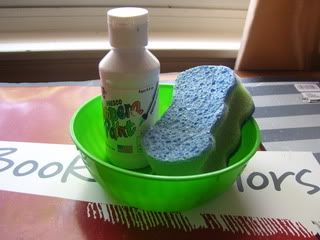 Sponge (With Ridges)
White Paint
Construction Paper
Bowl

1. Pour the paint into the bowl, and put the sponge inside.
2. Put out the paper and paint.
3. Invite the child to the table. Encourage them to use the sponge to make prints (clouds), with the sponge.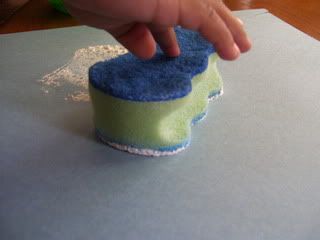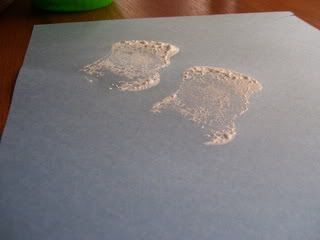 4.Let the painting dry and enjoy. Boy, those clouds look great!