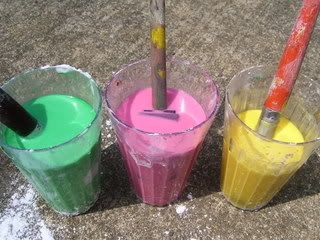 I have seen this done several times and have always wanted to try it. This afternoon, my son and I finally did. The paints were beautiful and lots of fun.
Supplies: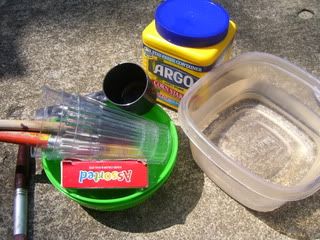 Paintbrushes
Cornstarch
Water
Food Coloring
Measuring Cup
Cups/Bowls
1. First, I set out the cups. I had my son pour ½ cup of cornstarch and ½ cup of water into each cup.
2. Next, he poured generous amounts of food coloring into each cup and stirred.
3.Finally, it was time to paint! It looked awesome once it started to dry. I couldn't believe we made it!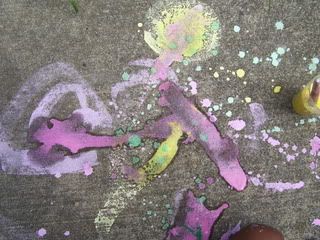 I hope you try this, it is always good to find something new to add to "outside" time.