Lately, my son has been infatuated with the sky. He always looks for the Moon in the sky. I am running with his interest, as I often do. Today, we made our own moon. He was really excited about it.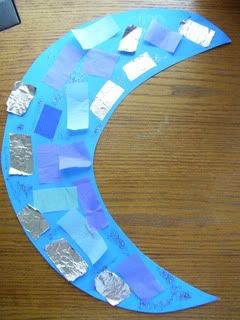 Materials:
Foil
Tissue Paper
Glue/Glue Stick
Glitter
Blue Poster Board
Scissors
Pencil/Sharpie

1. While my son was napping, I drew a moon on a poster board.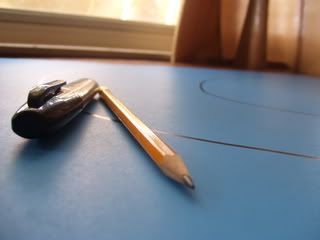 2.Next,I cut the moon out.
3. I cut up pieces of foil and tissue paper. I also set out the glue.
4.When my son woke up, I invited him to decorate the moon with the tissue paper and foil.
5. Then, he added a little glitter.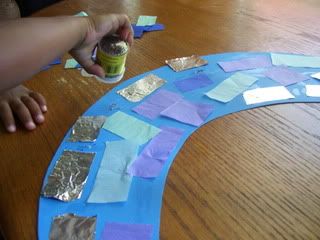 6. Finally, our moon was done. I was impressed that my son covered most of the moon. It seems the older he gets, the more time he takes with his work. What a big boy!