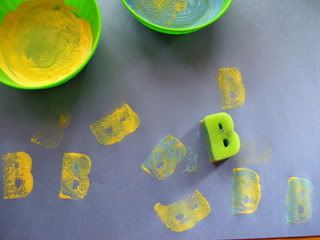 The "Letter of the Week" is "B". Today we found a way to connect art and letter recognition. We did a sponge painting with letters.
Materials:
Construction Paper
Paint
Bowls/Paper Plates
Sponge Letter (B)
1. First, I showed my son the letter "B" sponge. I named the letter, and had him do the same.
2.I set out the sponge,the paint and paper.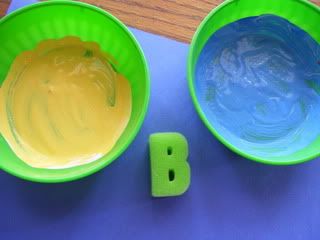 3.Next,I invited my son to dip the sponge into the paint.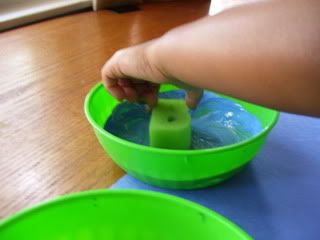 4.Then,I encouraged him to make prints on the paper.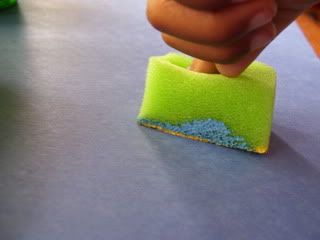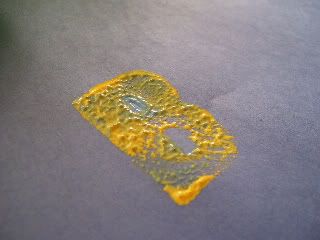 I will display the art work, and call his attention to it often.He is already going around the house saying,"B,B,B".I love it!